For new stakeholders in the fashion industry, the relentless cycle has complicated prioritising their mental health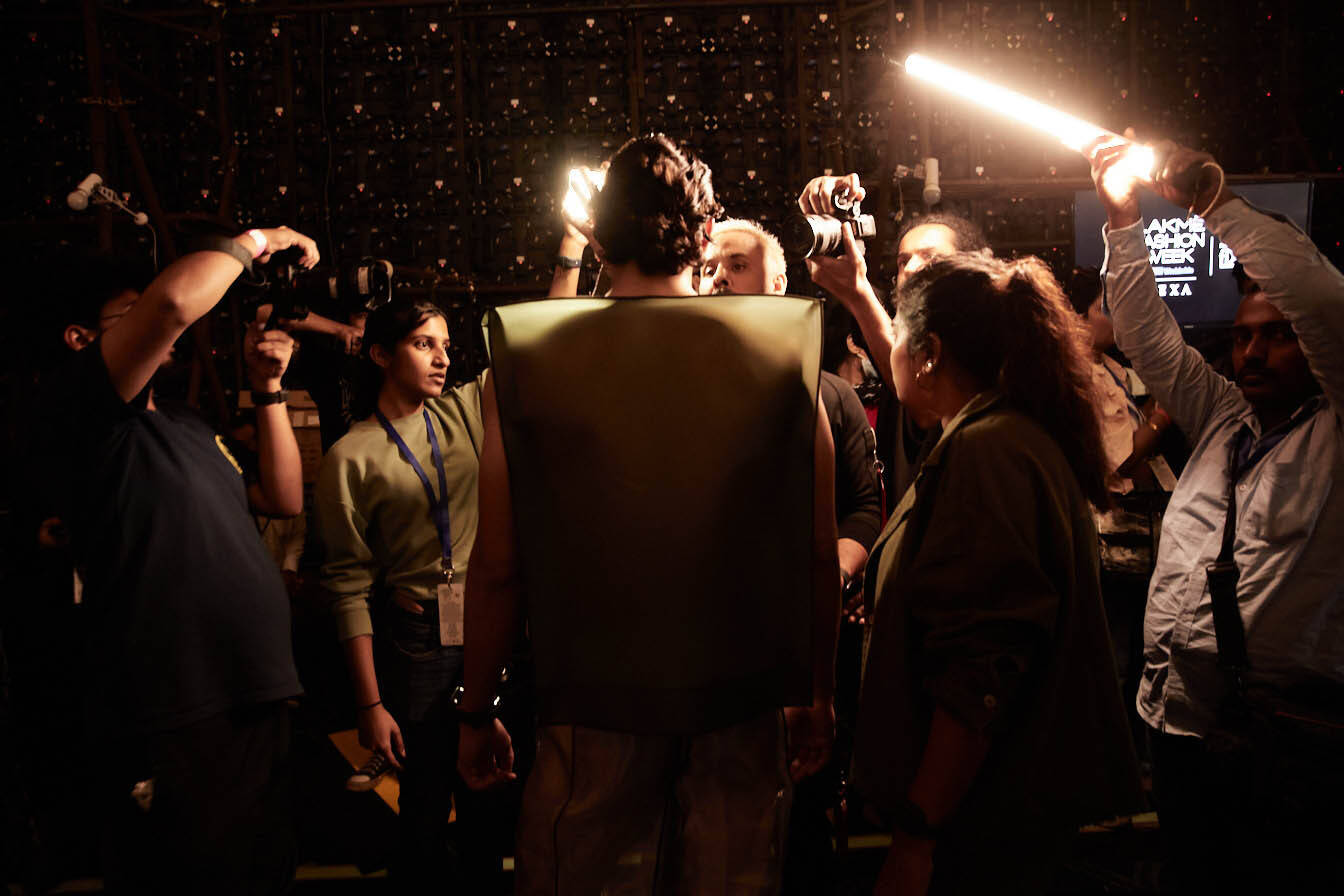 Digital brand manager Debarati Roy is always trying to play catch up. I met her backstage just before one of the evening shows during the recently concluded FDCI x Lakmé Fashion Week and she seemed reasonably flustered. "I'm constantly looking for ways to build visibility for the fashion brands I've been entrusted with. It's all about keeping the social media spotlight on them. That's what I get paid for, and I don't enjoy not delivering on the promises I make," she says. The Fashion Design Council of India and designers Amit Aggarwal and Ritu Kumar are just some fashion behemoths for whom she narrates visual stories.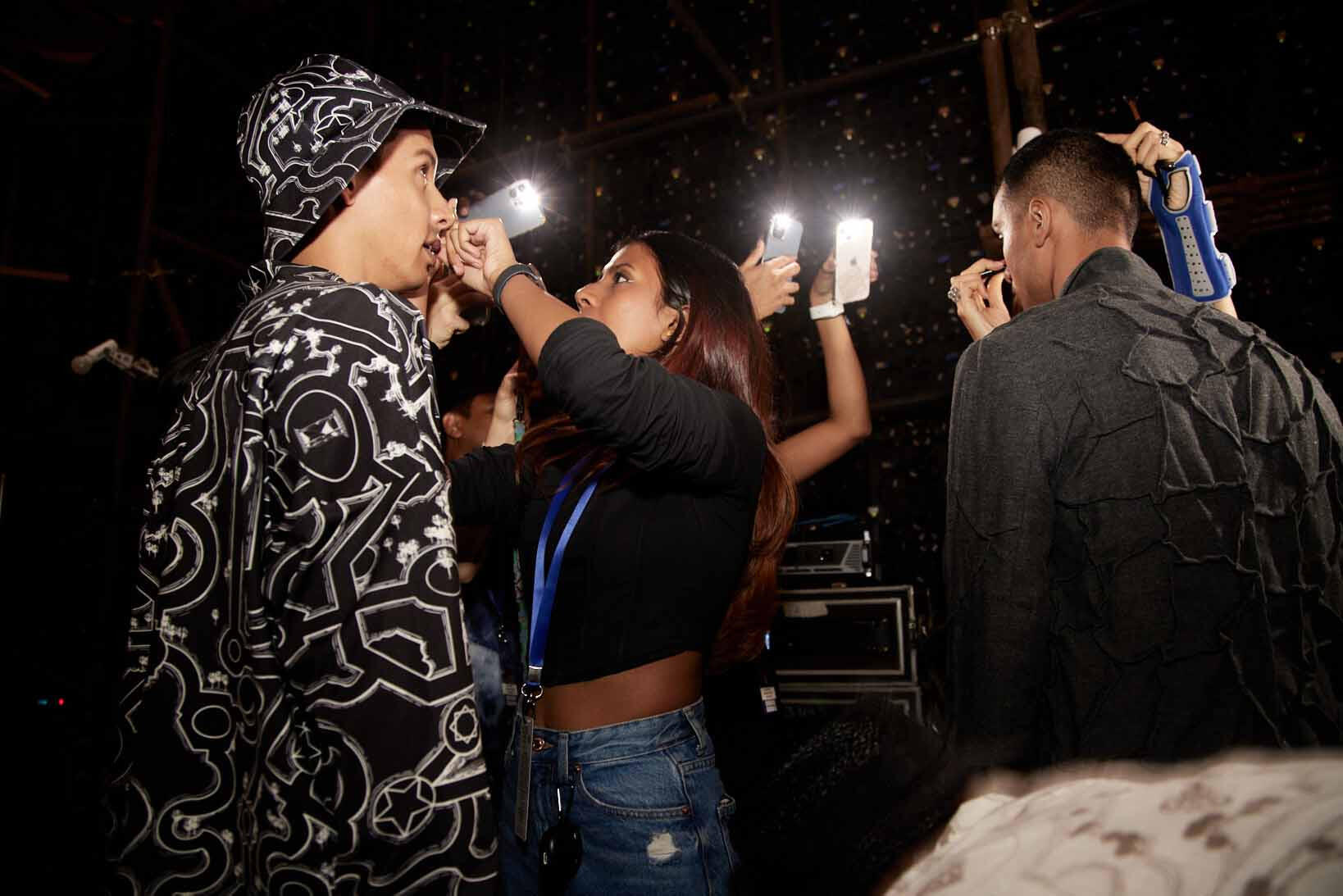 Roy believes a common misconception is that social media jobs are glamorous and as simple as posting entertaining, witty Tweets or colourfully curated Instagram posts. "It's frustrating when friends, family and sometimes even colleagues oversimplify your role as a social media manager. Social media professionals have demanding roles that require critical, creative thinking, organisation and collaboration across teams. Those demands, coupled with the 'always on' nature of social media, make burnout a real challenge," she says. Also, being in charge of a brand's social media image online means dealing with the trolls. Roy constantly checks her clients' feeds on her phone because she's terrified a tweet will have a typo or a post will somehow offend someone. "You should have thick skin and be able to prioritise what is just noise and what feedback needs to be addressed," she says.
Fashion's unique pressures in an age of viral content, social media reach, influencer growth, and Instagram Reels leave its many new stakeholders with mental health issues. Take Roy, for example. The morning after the last day of fashion week, she woke up to her phone's vibrations only to realise it wasn't ringing. As cell phones become increasingly commonplace, questions about how they may influence our everyday lives are raised, especially for the professionals who work tirelessly behind the scenes to generate content for fashion designers and their label's Instagram feeds. Referred to as 'phantom vibration syndrome', it is a phenomenon where a user whose phone is set to vibrate if an incoming call or text is received experiences the phone vibrating when it is not.
The interest in this phenomenon stems from what its noteworthy pervasiveness may say about our contemporary technological situation. Delhi-based psychologist and life coach Asha Saxena says this heightened sensitivity may, in the absence of actual vibrations, "predispose a person to misinterpretation of sensory stimuli or imagined vibrations, resulting in the perception of mobile phone vibrations that are not really there. Those with strong reactions to their messages (either because of their desire to maintain relationships or their fear of losing them) could potentially report frequent phantom vibrations."
PUSH & PULL
Shakeel Sutarwala, co-founder of Sqube Brand Relations, a boutique PR and marketing agency based in Mumbai, believes there's more that goes into building a fashion brand now than just page-three parties. "When I started, before 2000, the idea of brand building and strategy was non-existent. The fashion media landscape was quite traditional. Fashion magazines worldwide relied on advertising dollars from large luxury houses. The media covered fashion news from an editorial, journalistic point of view. And parties were seen as fun gatherings for meeting industry friends. There was no added pressure to socialise heavily or stick around to be seen. You decided the terms of engagement," he says. Now, Sutarwala believes, social media has made everything immediate. "We're playing catch up and staying on all the time. We understand the need for brands to stand out to compensate for the loss of visibility, awareness, and sales during the pandemic. And so, it is our job to craft specific and personalised strategies to achieve each brand's ultimate goal by using the right balance of traditional tools and innovative ones that will help them stand out. Also, maintaining media relations is important. We are bombarded with requests for exclusive interviews. It's a tricky game to keep everyone happy," he says.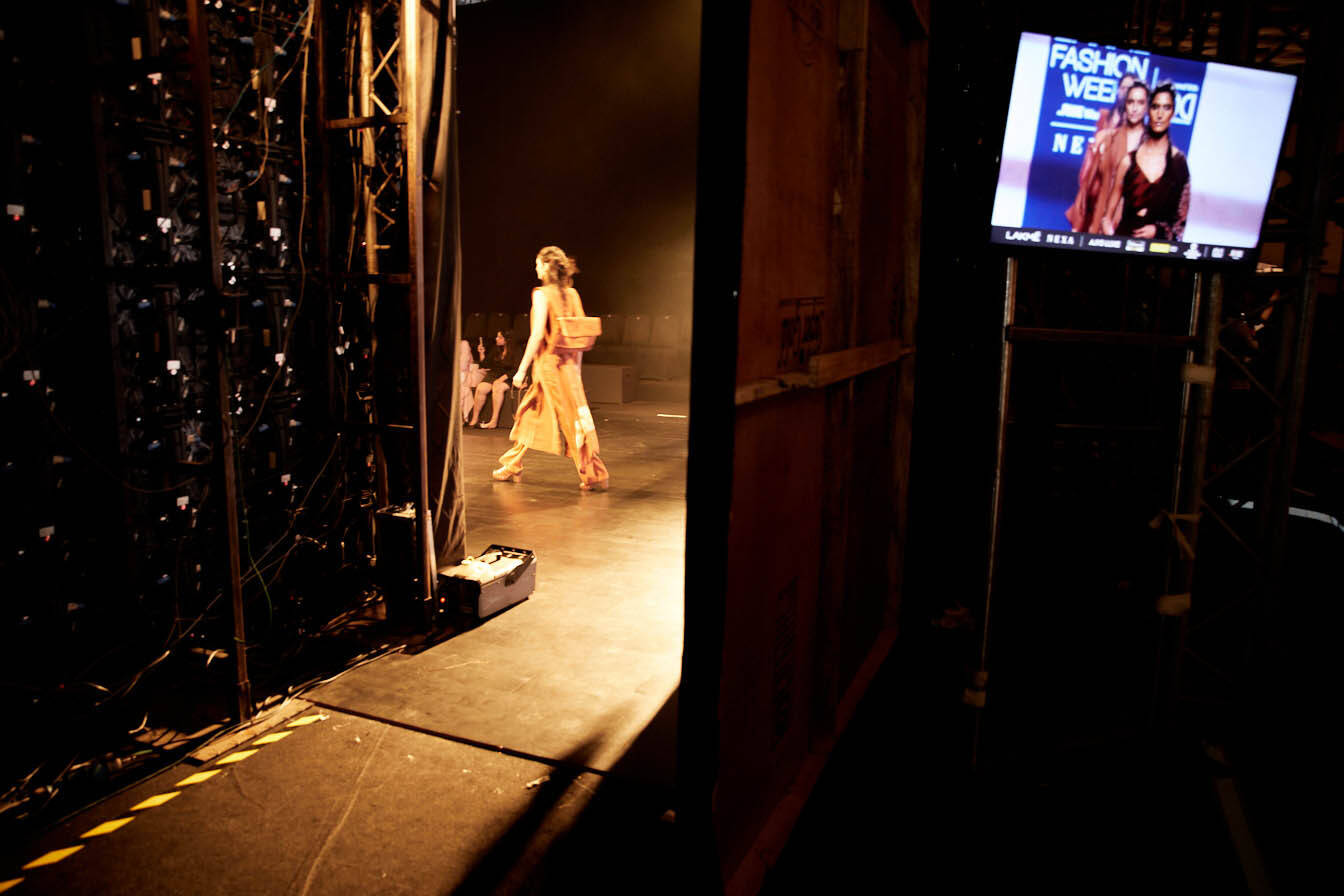 PURSUIT OF PASSION

In her book The Promise of Happiness (2010), author Sara Ahmed prophetically interrogated the meaning of happiness and questioned if the popular concept was worth the sacrifices that we make, exploring how the ideal of happiness has been used to justify forms of unfair expectations of labour. "How better to justify an unequal distribution of labour than to say that such labour makes people happy?" Ahmed asks. "How better to secure consent than to describe it as the origin of feeling good?" While Ahmed doesn't mention fashion specifically, any person who has endured high levels of stress in the fashion industry – or even spent too many hours modifying their appearances to fit fashionable ideals – would probably agree that fashion uses false promises of "happiness" as a way to justify these sacrifices. Mumbai-based brand manager, growth marketeer and founder of performance marketing agency The Mad Lad Company Manav Vijay Prithyani, once found happiness in hustling for his clients, mainly comprising fashion labels. But now, he understands the value of slowing down and taking things in his stride. After chronic stress led to a cardiac arrest in October while on holiday in the Phi Phi Islands, Prithyani has decided to drop most of his clients and work remotely. "In the current social media landscape, most of the brands I service want top billing. The industry has become so cutthroat that everyone wants to be always in the spotlight. And building that top-of-mind recall for all of them has taken a massive toll on my health. I am always firefighting crises," he says. Prithyani says that the pressure to deliver stems from his clients' constantly evolving needs to position themselves favourably online. "In helping these labels update their operating models and adjust their strategies, sales channels, and digital marketing, I am on calls throughout the day; some go past midnight."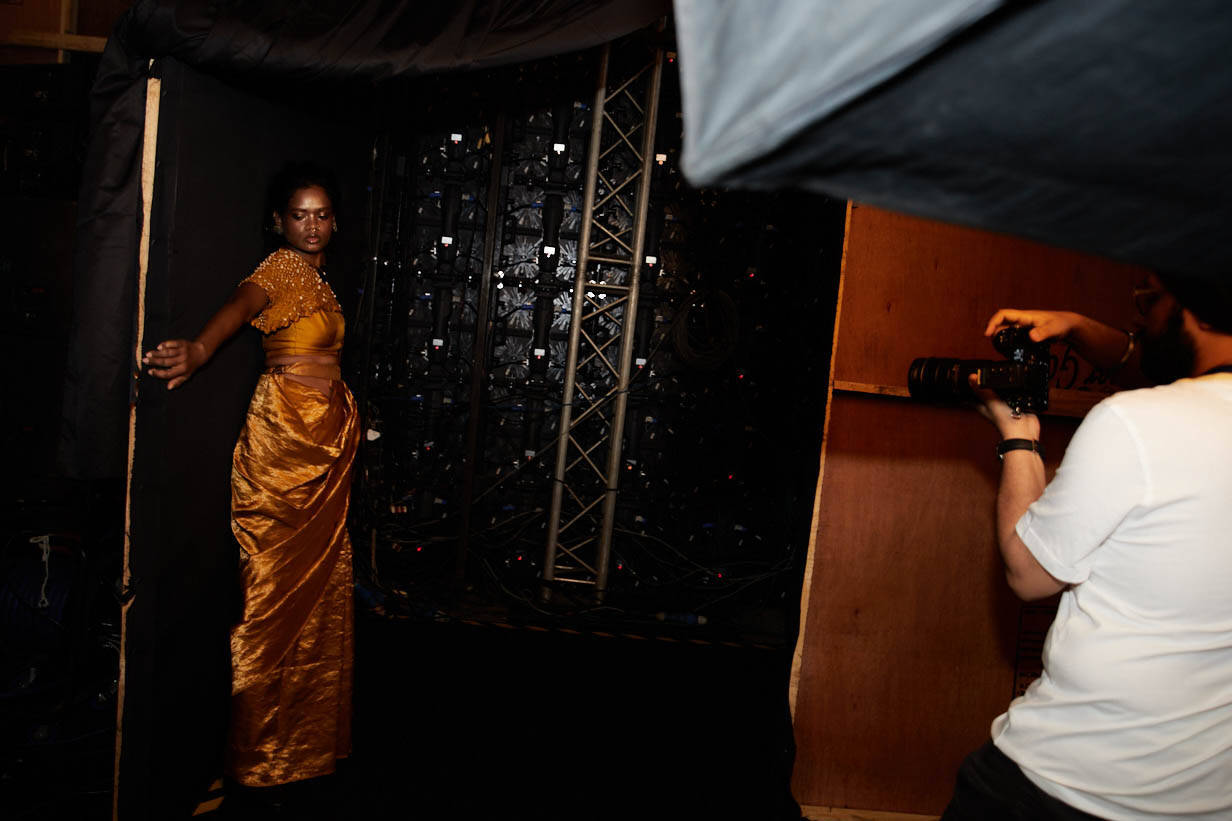 His frenetic pace has prevented him from fostering romantic relationships, confessing he would like a companion but wouldn't want to enter a partnership because it would be unfair on someone to deal with his erratic schedule. Fashion designer Shubhika Sharma, founder of Papa Don't Preach by Shubhika, finds it challenging to manage the pressures of cultivating a social media presence online, much to the chagrin of her social media team. The brand has seen an uptick in popularity over the years, especially among Gen Z shoppers, who resonate with the label's inclusive ethos. "The more visibility your brand gets means that much more added pressure to be seen and heard. And I can't blame my team for pushing me because it's ultimately about fulfilling my ambitions," she says. The relentless pace, hunger for newness, and increasing global sourcing demands prevent Sharma from regularly checking in on herself. "Work can become so personal that we tend to lose sight of things that truly matter – ourselves. I keep asking a pertinent question: 'How can fashion take care of its stakeholders, the people running it?' I believe it starts with having the difficult conversations around mental health, being compassionateand less invested in perceptions," she says. However, Sharma admits that it becomes doubly challenging for smaller labels to stay rooted in the business because they get embroiled in a rat race to remain relevant. They may also need to worry about financial sustainability. And while she does give in to keeping her social media active, she goes easy on superficial posts and keeps things sharply focused on her brand. "My therapist has helped me divide my life into decades, allowing me time to put in the hard work now but also giving me something to look forward to – a life away from the spotlight. It's reassuring because I don't view life as this never-ending loop of money, ambition, and success anymore, but something that should also be savoured and enjoyed," she says.
Photographs: Yusuf Lokhandwala
Weekend Guide: Things To Do This Weekend For Christmas
Horoscope Today, December 30, 2022: Are The Stars Aligned In Your Favour?
20 Christmas Gifts To Keep The Beauty Gworl In Your Life Happy
Copyright © 2022 | All Rights Reserved | Designed & Powered by Worldwide Media
In order to access our website you need to accept our cookie policy.
View our cookie policy.